When is the last time you purchased a one-size-fits-all shirt only to find that it was perfect? Let's face it, this hardly ever happens. Instead, consumers find themselves settling on many features of the product, from the fabric down to the color. While this concept is very popular in apparel, it is also prominent in software development.
Many ERP providers focus on developing a solution that appeals to the masses rather than honing in on a specific target market. But how many similarities does your business have with a smartphone manufacturer? Or a toy maker for that matter?
So it bears the question:
Why would you want to use the same ERP?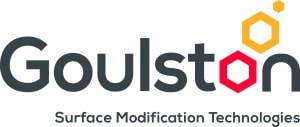 Goulston is one of many manufacturing companies that placed industry expertise at the top of their ERP evaluation criteria. For years, the chemical manufacturer had been running on a pieced-together software environment that offered little functionality geared specifically towards companies like them.
"The nature of our business and industry is very complex," said Dale Stoller, Treasurer of Goulston. "We are constantly innovating new products for customers, but our legacy ERP system proved deficient in handling the process side of our operations." He continued to explain that the transformation of products within his industry is often where he finds ERP solutions to fall short.
Leading their ERP search with this in mind, Goulston focused only on ERP providers that specialized in the process industry. "After seeing DEACOM ERP in action, it was clear that their solution can handle the chemical transformation of our products better than any other package we evaluated," said Stoller.
Deacom's business strategy is primarily focused on the manufacturing industry so resources are never wasted on crafting solutions irrelevant to this market. With a large team of developers, Deacom is continuously rolling out new capabilities that live natively in the core ERP platform.
For manufacturers, this means that components such as formulation, CRM, WMS, and ecommerce are all native to the core platform. When a customer makes a change to a formula, the impacted departments – like production and purchasing – are alerted in real time so they can make the best business decisions.
Goulston is well positioned to reap the many benefits of being part of Deacom's community of process manufacturers. "Since most of their existing customers are like us, many of the challenges we face today have already been identified and resolved in their single software platform – not through outside vendors," continued Stoller.
Don't get me wrong, for some businesses, a one-size-fits-all ERP may be a good fit. However, those with unique challenges and operational complexities, like Goulston, will realize a bigger ROI from an ERP provider that is an industry specialist.
To find out more about Goulston's story, read their press release.