It's hard to believe that we are only one month away from this year's DEACOM DISCOVER User Conference. As we put the finishing touches on session content and event details, we can't help but reminisce about last year and get excited for what is in store for April.
In 2016, we broke records when it came to the total number of registrations, attendance from new customers, and participation from higher level management. Below is a brief breakdown of the attendees that joined us.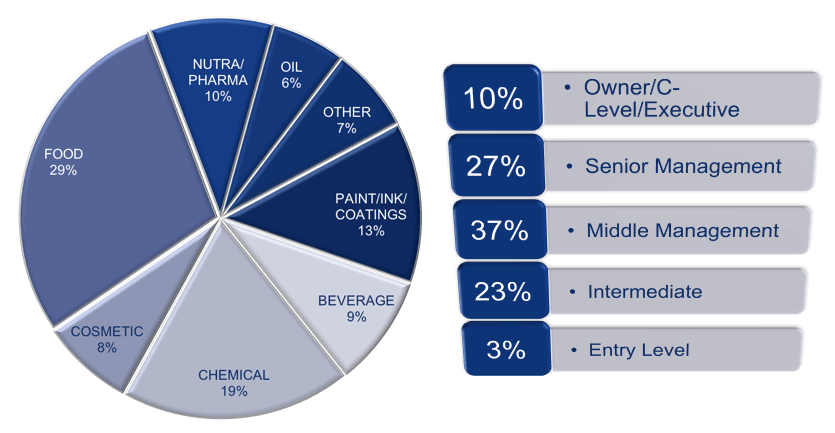 In the post-conference feedback survey, 98% noted that "the value they received was worth the investment." With new sessions and faces to add this year, we welcome the challenge to deliver even more ROI to all attendees. Here is what you can expect:
HOURS OF NETWORKING AND COLLABORATION. Networking is a key component to this conference and the Deacom Community. With interactive sessions, breakouts, and evening events, there are many opportunities for collaboration with industry peers and Deacom experts to expand your network.
FIRST TO KNOW. Deacom's 2017 development plans are revealed at the conference so you can take advantage of being one of the first to learn and apply them to daily business operations.
SKILL STRENGTHENING. No matter your industry, subject area, or management level, DEACOM DISCOVER offers a wide range of interactive workshops to meet everyone's needs. Some of the new sessions we are introducing include: Quality Control, Web Interface Tips and Tricks, FedEx and UPS functionality, Nutritional Fact Panels, and GHS Labels/SDS Forms, to name a few.
UNDERUTILIZED FEATURES. Some of this year's sessions will be dedicated to identifying some of the most underutilized but valuable features of the DEACOM platform. The "Woah, I Didn't Know That" classes are sure to reveal ways to save time and simplify workloads.
PERSONAL STRATEGY SESSIONS. Take advantage of the 1:1 sessions offered on Monday, April 3 at Deacom HQ – just a 10-minute drive from the conference center and hotel. During these meetings, customers can address challenges specific to their business with the Deacom team and work together to identify solutions.
A WHOLE LOT OF FUN! Go-karts, laser tag, open bar, great food, arcade games and bowling… what more can I say? Oh, I know… How about some Zombie Laser Combat action?! After long days of training and workshops, we like to take advantage of the evenings to let loose and have some fun.
Registration for DEACOM DISCOVER 2017 User Conference is only open until March 17, 2017. Don't miss your chance to meet incredible people, have some fun, and bring some tangible value back to the office.