… And how to get it done!
Walking through a grocery store, I'm impressed by the number of people that invest time to read the packaging of food or drinks before they're added to the shopping cart. They're studying the ingredients, certifications, and nutritional facts to determine if that particular item is a safe and healthy option for their family. This level of consumer consciousness continues to grow year over year, showing no signs of slowing pace.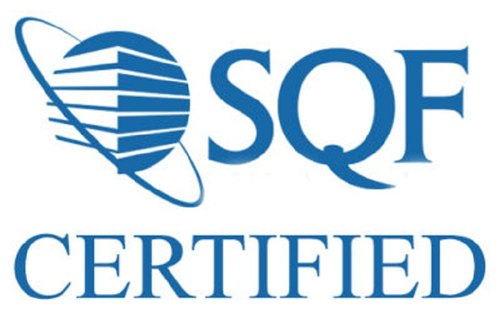 In order to maintain competitive in the marketplace, food processors need to implement methods that commit to consumer-friendly and safe food products. One, powerful option is to get Safe Quality Food (SQF) certified as it benefits every member of the supply chain – from harvester to consumer.
This particular food safety certification is recognized by the Global Food Safety Initiative (GFSI). The international organization aims to help producers abide by a reliable standard for foodservice processing across the globe. Implemented and managed by an independent, third-party certification body, SQF is used to control food safety risks within food processing facilities.
Let's break this down –
Why get SQF certified?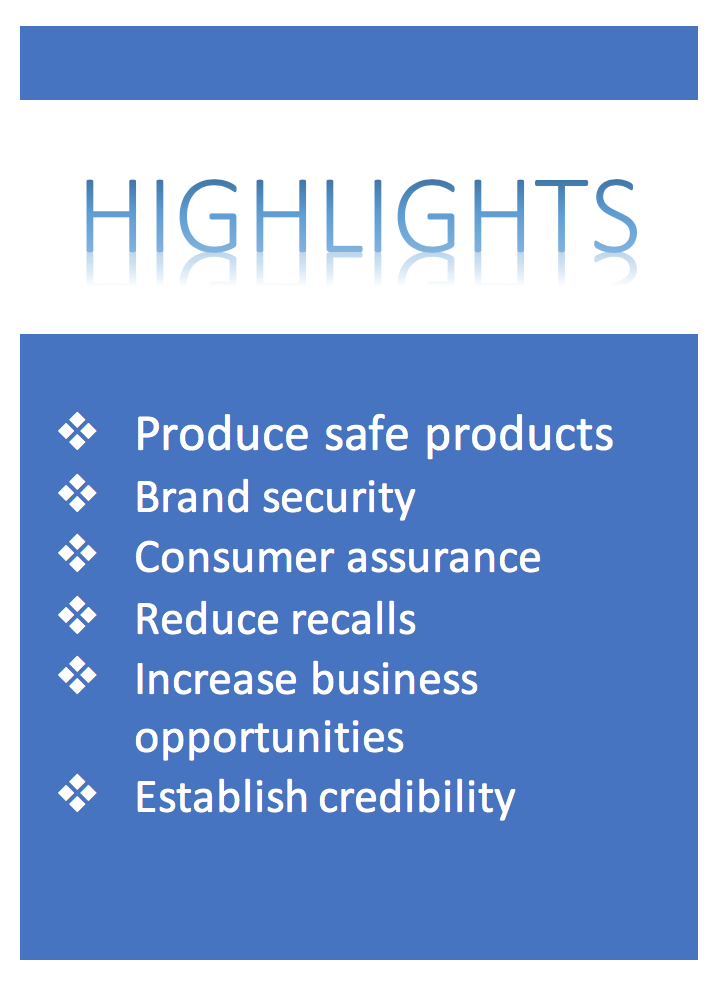 As the only GFSI program that applies to all sectors of the supply chain, companies that are SQF certified can confidently market that food safety and quality controls have been effectively implemented, validated, and continuously monitored.
Obtaining this certification also puts suppliers' contact information in a public, SQF Certified Site Directory for buyers and clients to identify suppliers that value food safety and adhere to the strict requirements. As an SQF certification is increasingly a pre-requisite for suppliers and buyers when evaluating with whom they will do business with, credentials within this database prove even more beneficial.
Many companies worldwide have earned the certification and see great benefits in the internal standardized practices, as well as the credibility and trust they are able to portray publicly.
Ultimately, achieving an SQF certification protects your brand and your bottom line!
What are the requirements?
SQF certification is available for every supplier, at all levels of the food industry – from small family-owned businesses to large chain corporations.
The four available programs range from basic to advanced:
SQF Fundamentals Program

Small- and medium-sized suppliers with a very basic, or no robust food safety management program in place

Sets suppliers up on a path to achieve global GFSI certification

SQF Food Safety Program

Globally accepted, GFSI certification

Hazard Analysis and Critical Control Point (HACCP) based to ensure products meet almost all regulations

SQF Food Safety and Quality Program

Suppliers who have already implemented a robust, SQF Food Safety Plan

Focuses on monitoring and controlling food quality related threats

SQF Ethical Sourcing Program

Environmental, social, and health and safety management system for sites committed to ethical sourcing of products
The Safe Quality Food Institute (SQFI) can help you identify the best program for your company by answering just a couple questions on their website.
Once we meet the requirements, what is the process to obtain a certification?
Obtaining an SQF certification is an eight-step process:
Step 1 – Learn about the SQF code (in-person or online)
Step 2 – Register your company in the SQF Assessment Database
Step 3 – Designate an employee as the SQF practitioner to be responsible for the development and implementation of the SQF system, as well as management of the program
Step 4 – Choose your type of certification (see above section for options)
Step 5 – Obtain proposals from SQF licensed certification bodies to conduct the audit and issue the certification
Step 6 (Optional) – Conduct a pre-assessment to identify gaps between your current program and the desired SQF certification
Step 7 – Select a certification body and schedule an audit
Step 8 – Certification body conducts the initial certification audit
Since the certification is only active for one year, companies will need to re-run an audit of the facility annually to confirm they are still compliant in order to renew the certification.
Without the best software system in place, this entire process will be extremely time consuming and difficult. It is important that companies have a reliable ERP system in place with process controls that reduce the potential for inaccuracies. The certification bodies will want to see strong, standardized procedures that limit the potential for errors in order to ensure consistent food safety. A combination of various software systems and manual workarounds may present challenges in earning an SQF certification.
Deacom's comprehensive ERP platform provides full traceability throughout the entire product lifecycle with strict process controls along the way. By keeping all functionality native to the core system, there is no need for third-party systems, excel workarounds, or paperwork being passed between departments. DEACOM helps to ensure that operating procedures are followed precisely every time, delivering the ideal software environment for food producers looking to obtain an SQF certification and those alike.