With the ecommerce market steadily increasing around 14% year after year, a virtual storefront is growing in significance for every business industry – including manufacturing. Accepting sales orders online, whether it is B2B or B2C, has the potential to contribute 8% of sales, according to the US Department of Commerce.
In most technical environments, manufacturing businesses connect an ecommerce platform to their ERP. The problem with this strategy is that this bridge connecting the two independent systems can often break, fail, or require unnecessary manual management.
With Deacom's new ecommerce functionality, manufacturers can let the ERP system do all the work in managing the online store. Native to the core ERP system, changes like inventory availability, pricing promotions, part restrictions, and promise dates will automatically be adjusted on the website as well. Alternatively, when transactions are made or cancelled on the site, the data is instantly accessible to every business area like accounting, production, sales, and warehouse, for example. This automatic, two-way sharing of data allows for quicker decision making and more efficient operations.
Below is an infographic highlighting 4 critical features that manufacturers need to look for in order to ensure such a seamless ecommerce/ERP performance.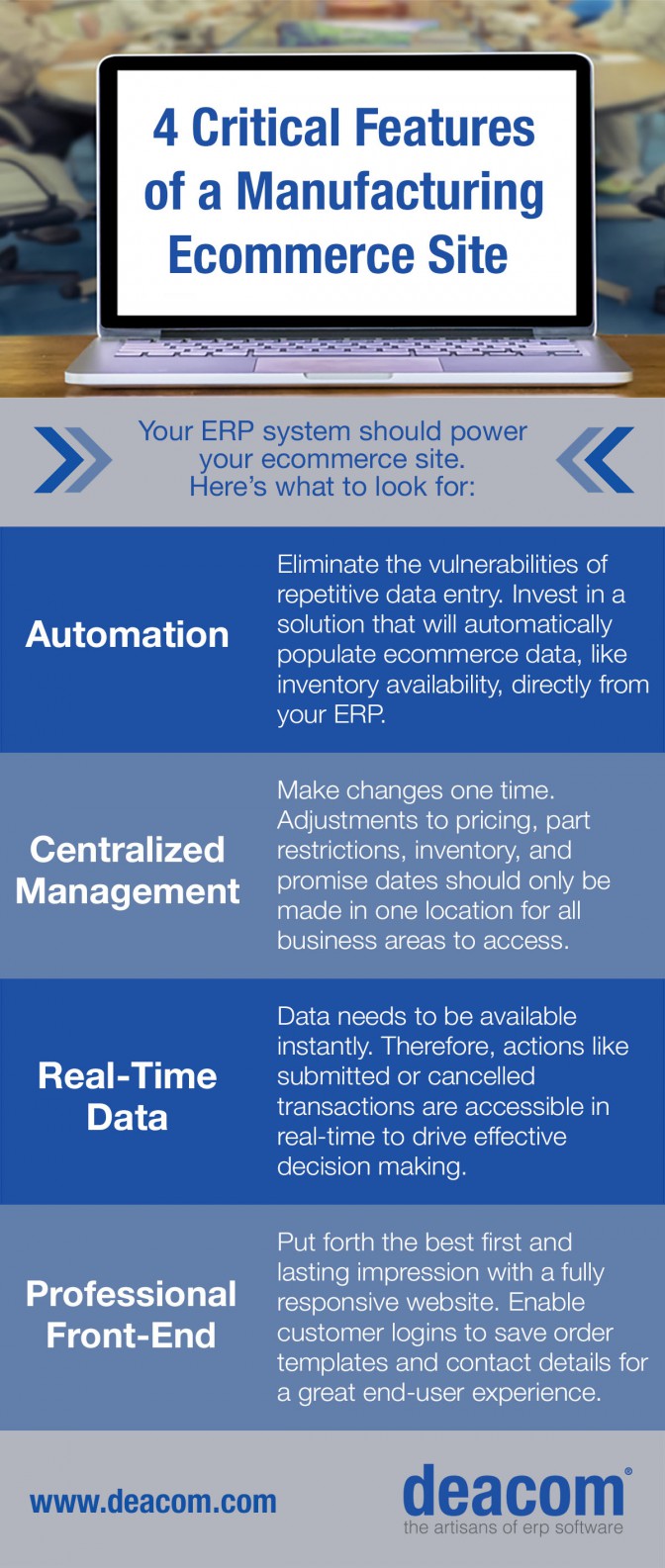 For more information about Deacom and their new ecommerce platform, check out the official press release that was released on August 2, 2016.