Earlier this year, Deacom released the newest version of the software (Version 15) which moved the system to a .NET framework. According to Technology Evaluation Center (TEC), this shift was a "significant milestone in the evolution of the solution."
"The conversion to a .NET framework was a significant investment over the past five years and we have already seen tremendous success both as a provider and from our customers," said Scott Deakins, COO of Deacom. "This structure allows the software to quickly be configured to meet new demands and larger data sets. It's a unique approach that will allow Deacom to take advantage of new technological advancements faster than many other ERP providers."
While this software development is an important factor in the certification evaluation, it was not the only factor that contributed to Deacom's TEC Certification for the third year in a row.
"DEACOM ERP is a full-function ERP solution that supports all core functional areas in the TEC research model of ERP for Process Manufacturing industry, which includes over 3,000 functional criteria," noted Ted Rohm, Senior ERP Analyst at TEC. "The solution rates in the 'Dominant Zone' in the Process Manufacturing Management, Quality Management, and Purchasing Management functional modules of TEC's Focus Indicator, which compares DEACOM ERP to the average solution."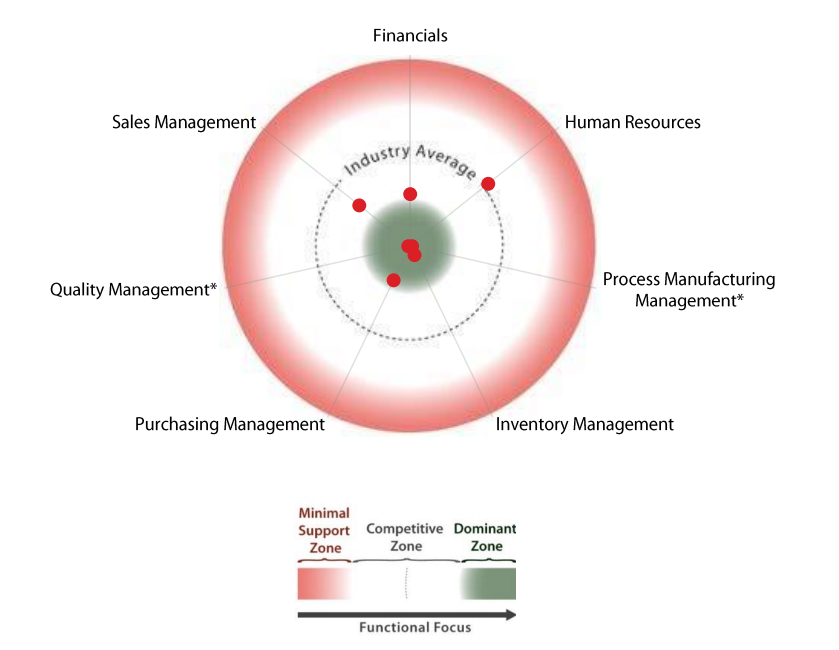 TEC also highlighted some of Deacom's unique benefits that clearly differentiates the provider from its competitors.
Guaranteed Fixed-Price Implementation

Deacom doesn't nickel and dime customers when new enhancements are uncovered during implementation. Instead, we stand by our 99% implementation success rate and provide manufacturers with a guaranteed fixed-price so they understand the total cost of ownership before they make a commitment. TEC notes this level of pricing transparency to be "virtually unheard of in the ERP software marketplace."

Implementation Methodology

A customer's project team members have day jobs too. To best accommodate their schedules, we offer both onsite and remote implementation services. A project dashboard is accessible to all stakeholders so they can all gain a visual understanding of the implementation status with drill-down capabilities.

Mobile

With the software's conversion to a .NET framework and its strong functional foundation, Deacom's mobile solution runs on the same set of business logic as the core application. These thin, front-end layers deliver a consistent experience across all devices.

Integrating SOPs into On-Line Help

Standard operating procedures for customers are stored directly within the software. For highly regulated businesses, this is extremely valuable.
"With more than 20 years of experience, Deacom is now positioned to help larger organizations meet their process manufacturing challenges and has the proven wherewithal to be there for the long haul," continued Rohm.
The full TEC Certification report was released in May 2017.