How long does it typically take your company to verify transactions and prepare financial statements at the end of each fiscal month? In many cases, this process can take as many as five or six days – and until it is completed, entering current-month transactions can be put on hold, slowing the process down even further. It is no wonder why finance teams dread this task, but month-end close does not need to be this frustrating.
When a system stays current and reconciled all month long using a "rolling close" process, the time a month-end close takes can be drastically decreased – to hours instead of days. Rapid month-end closing depends on a fundamental process commitment of entering transactions into the ERP system in real time. Waiting to enter transactions until the end of the day can create many issues including:
A delay in the process, potentially adding at least a day to the close cycle time.
More opportunities for human error since entries need to be manually noted outside of the system and then transferred to the ERP.
Inability to identify discrepancies that need to be resolved until month-end.
Entering transactions directly into the ERP as they happen keeps records in sync with what is happening within the business. This real-time data is one of the most valuable assets to the accounting team, allowing them to become more proactive in their reporting.
How can DEACOM help?
DEACOM has tools to filter through daily transactions and help identify any discrepancies that require attention. The first check for ERP records is sub-ledger validation, comparing G/L balances to the transactions that feed them. DEACOM has built-in cash, inventory, A/P, and A/R reconciliation reports to streamline this process. With the ability to publish these reports as previews, they can be the first thing finance users see when logging into the ERP system.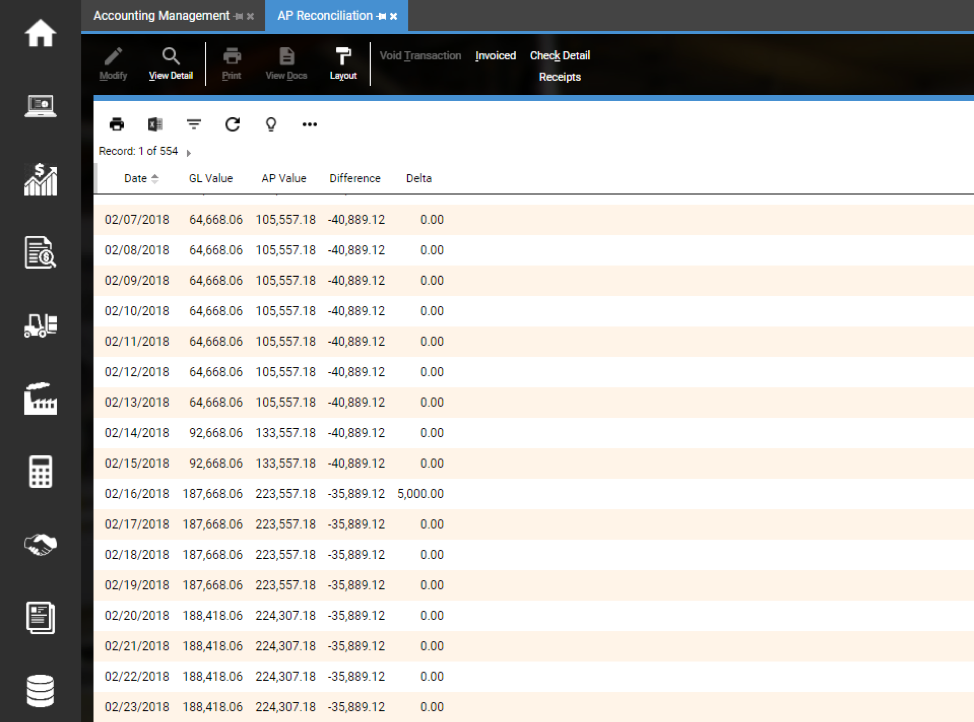 In addition to report previews, DEACOM includes management dashboards for other KPIs. Therefore, anyone involved in periodic reporting can have a dashboard that keeps them updated on any issues that need to be resolved so nothing comes as a surprise.
It is smart to preview financial statements once or twice a week to help prepare against unexpected balances from building or prior-month adjustments after month-end. By pulling information directly from transactional data, DEACOM makes it simple to generate financial reports for key stakeholders.
Using a "rolling close" approach and keeping the system current and reconciled all month long makes the monthly closing process simple and quick. At the end of the month, all that remains is generating and validating the final set of financial statements and then updating the system's "No Posting Before" and "No Posting After" dates. Instead of spending days toiling over month-end close, the controller can be distributing financial statements to management hours after the end of the fiscal month.