Today we celebrate modern manufacturing in the United States. Created with a mission to inspire the next generation of manufacturers, the popularity of Manufacturing Day has picked up speed growing over 1,000% since its inception in 2012. Companies and organizations across the country are working together to educate and boast awareness of the opportunities within the industry and the roles manufacturers play in their community.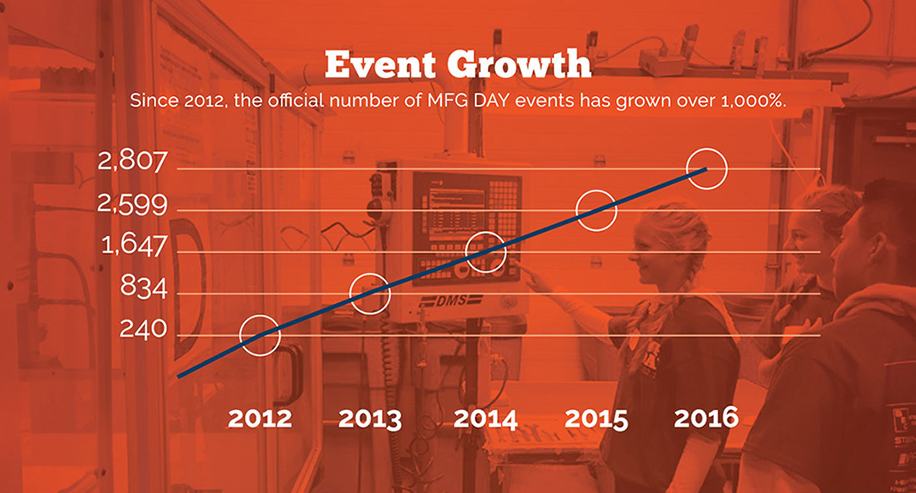 We're proud to work with some of the most reputable manufacturers in the country and are constantly blown away by their stories. To celebrate Manufacturing Day this year, we wanted to share how a few of our customers got their start in manufacturing and where they are today.
Silver Spring Foods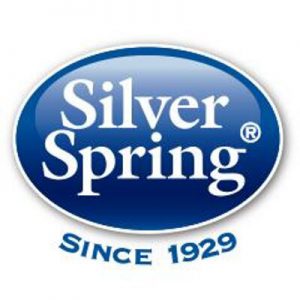 Silver Spring Foods' story begins in 1929 when Ellis Huntsinger began growing horseradish and other vegetable crops on a small piece of land in Eau Claire, Wisconsin. As the founder of Huntsinger Farms Inc. and its subsidiary, Silver Spring Foods, Ellis would prepare and bottle horseradish by hand in an old milk shed behind his house and sell it locally to help augment his income during Wisconsin's cold winter months.
Throughout the years, Ellis perfected the use of sweet dairy cream to further enhance the flavor, heat, and longevity of his prepared horseradish. This strategy was a significant milestone as it opened great opportunities to expand his sales throughout the country.
Today, Huntsinger Farms grows horseradish in a five- to seven-year rotation with corn, soybeans, snap beans, and other forage crops across 9,000 acres of farmland in Wisconsin and Minnesota. Sold under the Silver Spring Foods brand, the company upholds its position as the number one retail brand for prepared horseradish in the United States while still reaching markets worldwide. There is no doubt that Ellis would be proud that the company is maintaining its family-owned roots with his granddaughter and her two sons currently running the company.
For more information on Silver Spring Foods or to find out where you can purchase their horseradish, specialty mustards, and other quality food products, visit www.silverspringfoods.com.
Magni Group, Inc.

Dave Berry, chairman of the Magni Group Inc., started a metal finishing company, Depor Industries, in De­troit in 1974.  Magni Industries-Detroit was established in 1978 and is known for its R&D laboratory and manufacturing plant. Since then, customers in all industries have counted on Magni to engineer, manufacture, and apply high-performance corrosion protection coatings that extend the service life of their products. With headquarters in Birmingham, Michigan, Magni serves its global customers from support facilities in the United States, Brazil, China, France, Germany, India, Japan, and Korea. Magni coatings are applied by a network of more than 200 coating applicators, and regardless of where or when they're purchased, our superior chemistry and engineering insight ensure that quality, consistency and shelf life are second to none.
In recent years, we've added metal-finishing facilities and technical centers around the world to ensure that wherever and whenever our customers need us, our renowned experts are available to work at their sides to develop creative, insightful solutions able to withstand the harshest environments.
Please go to magnicoatings.com to learn more about why customers in agriculture, automotive, energy, construction, industrial, marine and military (heavy truck, solar, wind) industries trust Magni for their high-performance corrosion protection coatings.
ASHTA Chemicals, Inc.

ASHTA Chemicals Inc. opened its corporate offices in Ashtabula, Ohio in 1992, although, under previous owners, this site has been operating since the early 1960's. Since then, ASHTA management has taken a number of steps, which positioned the company for profitable growth. These steps include the purchase of Olin's potassium products business in 1993, designing and implementing a closed loop, zero discharge water treatment system for this Lake Erie site in 1994-5, and construction of a new potassium carbonate plant in 1995.
In sales and marketing, their focus is on markets and products, which provide sustained, profitable growth for our core potassium hydroxide chemistry. Additionally, their product distribution system was significantly expanded in 1998 to provide ample product in key chemical markets. From Ashtabula, ASHTA services their customers from two production sites, 13 liquid terminals, and 3 warehouses, strategically located in the United States and Canada.
For more information about ASHTA Chemicals, visit http://www.ashtachemicals.com/.
Tulco Oils

Tulco Oils is a premier, solutions-based lubricant manufacturer serving several industries with facilities in both Tulsa and Arlington. Tulco first opened its doors in 1957 and through the years has transitioned into the Lubsoil™ brand of high quality, designed lubricants. They create products that maintain the highest consistency and quality and compete with all major branded lubricants. Both facilities are ISO 9001:2015 certified for developing, manufacturing, and delivering the highest quality lubricants available across the world.
Tulco offers an in-house blending and compounding facility and the Lubsoil line can be customized to any equipment application as well as food grade and synthetic markets. Their products are sold in 29 countries with plans to expand to 50 more and they have increased their warehouse space, constructed stainless steel tanks, built a dedicated truck fleet to deliver products, and developed a cutting-edge lab to ensure the highest level of quality control.
Tulco Oils provides a full range of products, extensive technical support and customer-driven programs setting the industry pace in all facets of lubricant service. From top-notch order and delivery systems, to dispensing equipment, product tech support, in-plant surveys and programs, Tulco Oils takes pride in offering the best every day.
For more information about Tulco Oils, visit http://tulco.com/.
---
Thank you to these manufacturers for sharing their stories to help inspire innovation in manufacturing. Even though Manufacturing Day happens one day out of the year, it is important to always remember the impact the industry continues to have on the United States.