Industry requirements are constantly changing as supply lines become increasingly complex and vast than ever before.
Many of our customers purchase products from vendors that buy from one or more manufacturers. In this case, these "vendors" act as distributors which can lead to a common logistical issue that requires our customers to hold approvals at the manufacturer level – not just the vendor level. As our customers expand their business internationally, keeping careful records of information like allergen statements, pesticide residue test results, and irradiation statements, are more important than ever. This is why in version 16.03 of DEACOM ERP, we have introduced new fields including Approval Expires and Manufacturing Vendor to make this process as painless as possible.
The first step is to make sure vendors that use manufacturers are defined in the Require Manufacturing Vendor field, which can be set up on a vendor record. Users can also use the Approval Expires field to set the date that the Manufacturing Vendor approvals will need to be reset (see photo below). This will prevent a user from making a purchase order from an expired manufacturer, but more on that later.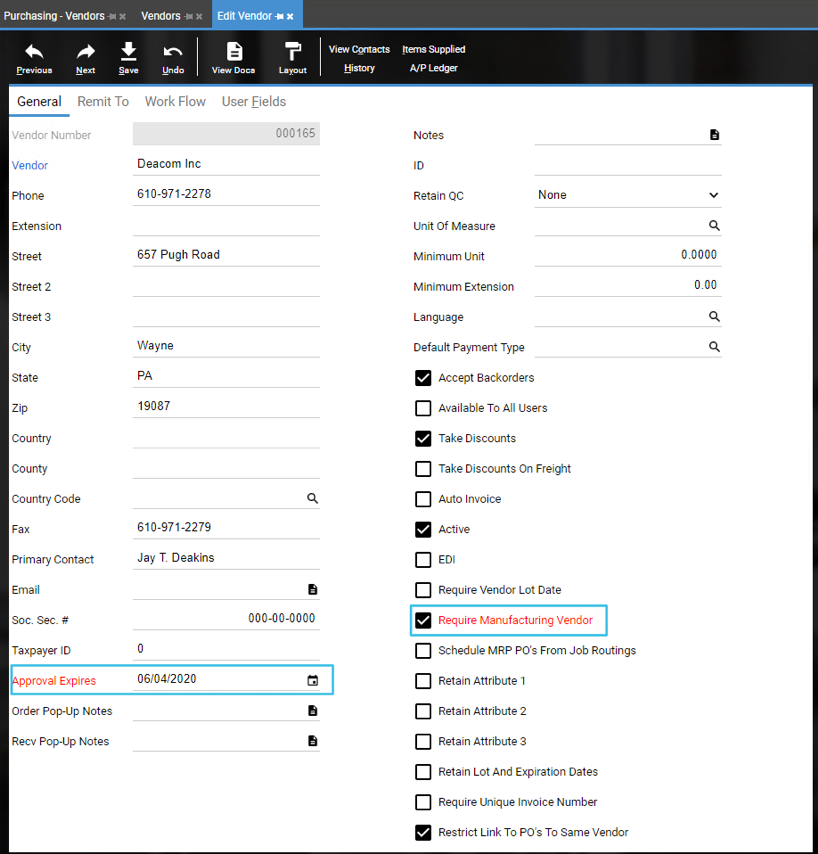 Now that the vendor is set up, you can select the details of the vendor part cross-reference, including the applicable approval expiration date in the future.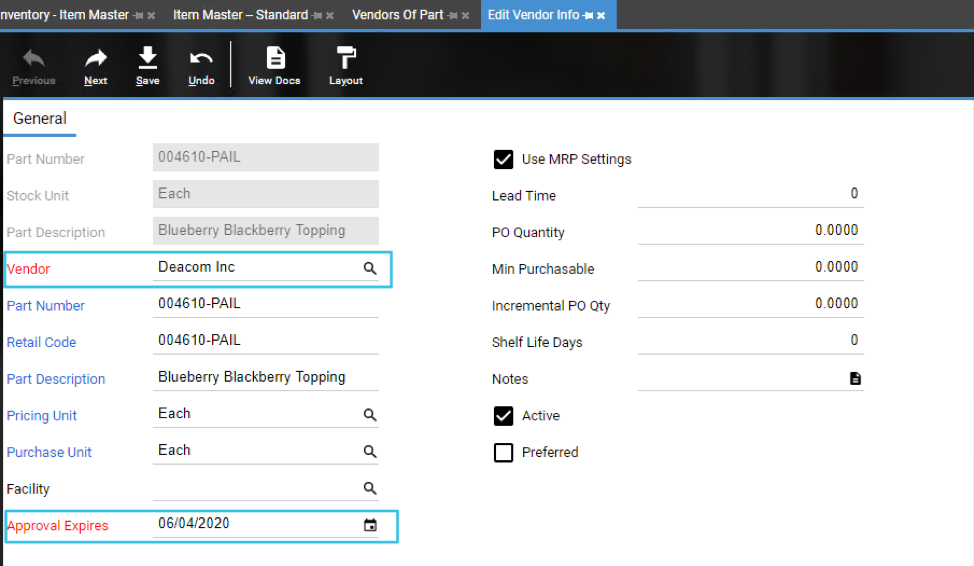 Finally, we will make a Purchase Order and select the vendor we have just set up. Try adding a line to the order, notice anything different about this form?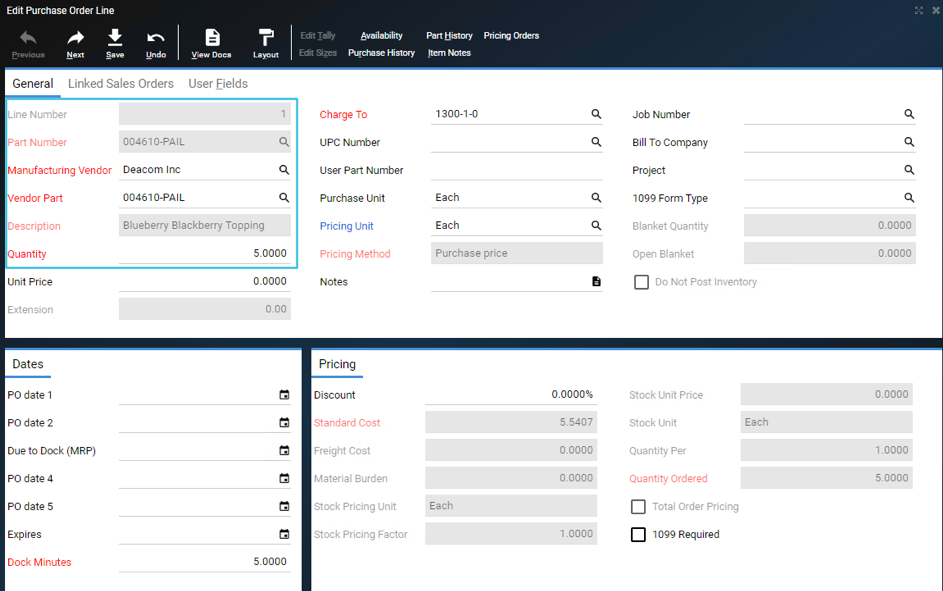 Part Number and Vendor Part are initially disabled, requiring you to enter a valid Manufacturing Vendor, which then allows you to select the valid part(s) from the previous steps. If the part – or vendor – is past its approval expiration date, it will not be available in this field. Should a purchase order come through that contains a product that's past its approval expiration date, DEACOM will automatically set that lot into quarantine to be investigated by going to Inventory Reporting.
With these new fields, it is easier than ever to ensure your company is keeping on top of its standard of quality and purchasing processes. Make sure your company is ready for growth in the future as it garners more manufacturers and vendors!