Sales commissions represent the amount of money that an individual receives based on the number of sales made. The Commissions and Rebates section of DEACOM ERP serves two purposes. First, it defines which customers will receive Rebates and which Sales Reps or Brokers will receive Commissions. Second, it sets the Commission and Rebate amounts, time period, and all appropriate qualification criteria, such as sales to specific customers or sales of specific parts. In DEACOM, Sales Assignments define the sales person and their commission percentages for customer sales. The sales assignments on Bill-to Companies are used when creating Ship-to Companies and the sales assignments on Ship-to companies are used when creating orders. The sales assignments on the Sales Order and the most specific Commission and Rebate will be used to calculate Commissions and Rebates.
In earlier versions of the ERP software, commissions did not calculate on a ship and hold order due to it being an inter-company sales order. Commission calculation did not trigger on inter-company transfers, nor was it apart of the design.
Within the ship and hold process, the value transaction of the sales process happens during the inter-company transfer where the customer will take ownership and pay for the product. Since the product is paid for, the related commission should occur.
To facilitate this requirement, in version 16.01 of DEACOM we added an 'Include Ship and Hold' checkbox on the Commissions / Rebates form. With this option, users can now go through the creation, ship, and pay process with a sales order that has a Bill-To on Ship and Hold.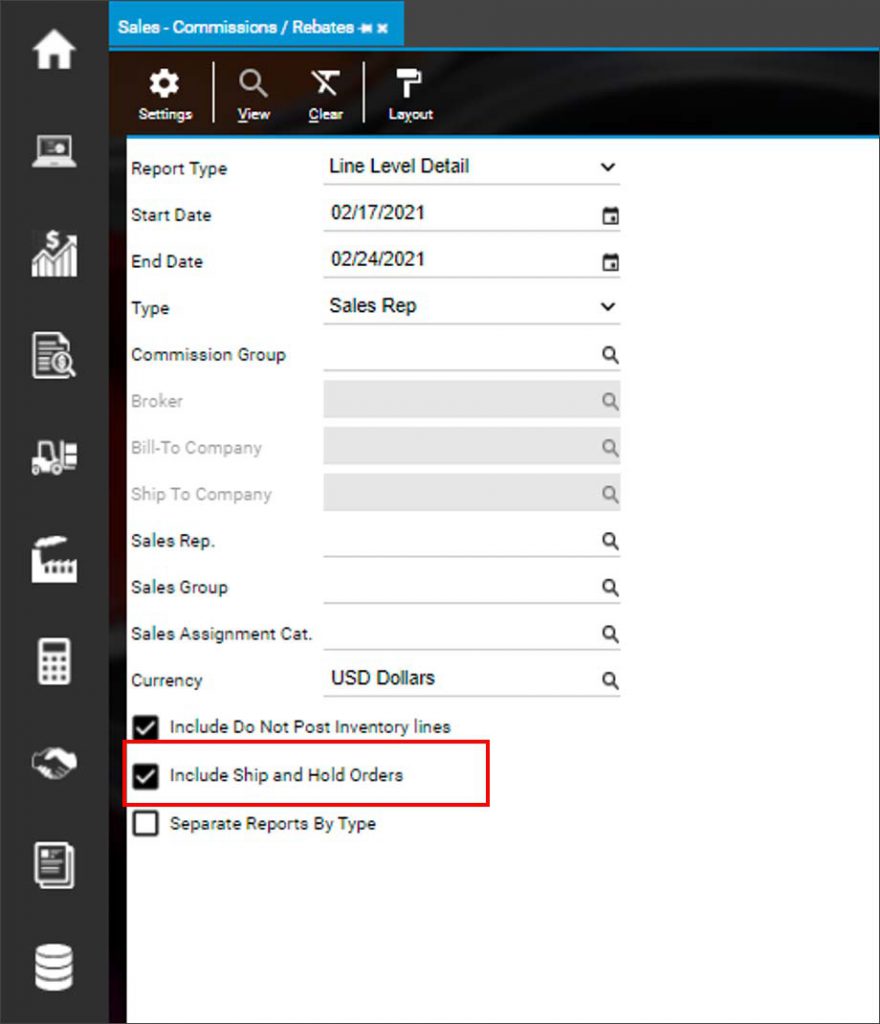 Commissions are applied to these orders the same way they are applied to regular sales orders. The calculated commission will appear on the Sales > Commissions / Rebates report only when the 'Include Ship and Hold Orders' checkbox is flagged.