Happy #MfgDay16! Today is National Manufacturing Day – a day to not only celebrate American manufacturers, but also advance the public's perception of modern manufacturing.
American manufacturing businesses are incorporating technology in more innovative ways than ever before. Production floors host a variety of robots, automated machinery, and ample screen technologies, contradicting the traditional perception of the industry. National Manufacturing Day was created to showcase what manufacturing is today and to encourage job seekers to develop skills for long-term careers in the industry.
As a software provider for the process manufacturing industry, Deacom is proud to work with some of the most influential, innovative, and respected manufacturers in the USA. These industry leaders run their operations on some of the most cutting-edge technology in order to stay competitive and continue developing quality products in the USA.
To celebrate this day, we reached out to some of our customers and asked them:
"Why is manufacturing so important in the USA?"
Here were some of the answers we received:
Enterprise Specialty Products – Rhonda Harmon, Information Systems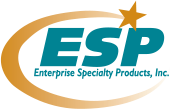 "Manufacturing is a vital part of the U.S. economy. It provides employment for the largest sector of Americans.  The majority of service related jobs in this country are directly, or indirectly, dependent upon manufactured goods.  These manufactured goods provide a U.S. presence in global markets."
Copps Industries, Inc. –  Pat Copps, President and Owner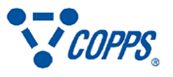 "One only need note the decline in manufacturing jobs and their economic impact in the USA over the last 20 years – due primarily to outsourcing and so-called globalization – to understand their importance.  Making things with our hands, including the machines to make other things, is an extremely critical factor contributing to economic growth and individual income sustainability.  Real Jobs = Real Economic Strength." 
D-A Lubricant Company – Gloria Comstock, Communications Manager

"Manufacturing in the U.S. is important for several reasons. In no particular order: jobs, quality, timely delivery and pride in product. Not to sound like a politician, but the U.S. must keep jobs in the U.S. if we are to succeed in a global marketplace. We must keep jobs in the U.S. to enable our workers to continue to support their families and lifestyles.  Quality is so important, and with a combination of business competitiveness and regulations, the U.S. produces products that are recognized globally for their quality. Off shore deliveries can delay a product arriving at its destination by months, "Made in USA" products can deliver in a more timely manner and for less per piece freight cost. Lastly, pride in product. When a person puts in the effort to do a job right, there is pride in a job well done, a quality product. People with pride in their accomplishments share this pride outside the workplace.
D-A Lubricant Company opened its doors for business in Indianapolis in 1919. We have always been one step ahead of the game in the lubricants market: first was a grease used widely by the military on their tanks. We were pioneers in Planned Preventive Maintenance, having opened our first research and testing lab in the 1950's. Continual improvements in our lubricants, in addition to an expanded product line have played a major role in extending equipment life and reducing maintenance costs – enabling our customers to invest more in their employees and job opportunities. We are proud to claim that our products are Made in the USA." 
Evans Adhesive Corp, LTD – Julie Hutchins, Customer Service Supervisor

"Manufacturing in the U.S. is important because it is a significant source of American employment, wages, and benefits. U.S. Manufacturing also plays a large part in increasing and sustaining national pride and satisfaction, knowing that the rest of the world consumes the products that we, as Americans produce."
For more information about National Manufacturing Day, visit mfgday.com.