December 28, 2015 marks the next chapter in Deacom's story: A big move to an even bigger, new headquarters. Since early this year, the company began its search for a new office to hold its growing team. It didn't take long before this mission became more than just acquiring additional square feet.
In fact, Philadelphia Business Journal reporter, Natalie Kostelni, sat down with Deacom Founder and CEO, Jay Deakins, to discuss what this development really means to the company. "This is a pretty important move for us," said Deakins. "We're doing this for our corporate presence."
In order to attract larger clients, Deacom's new headquarters needed to make a statement and illustrate that it is a thriving, successful, and secure software company. The team found Deacom's new home at 601 Lee Rd in Chesterbrook, Pa – about 40 minutes outside of Philadelphia.
During the meeting with Kostelni, Deakins took her on the "Deacom Tour" showing the current office and the walls that had been knocked down to meet growth demands in the past years. Then, on the away to the new headquarters, a detour was made to the house where Deacom was founded just 20 years ago. Deakins reminisced about his days in the basement office and taking afternoon breaks to play soccer with his kids in the front yard. Then, it was back to work until the late hours in the evening to create the solid foundation of what Deacom is today.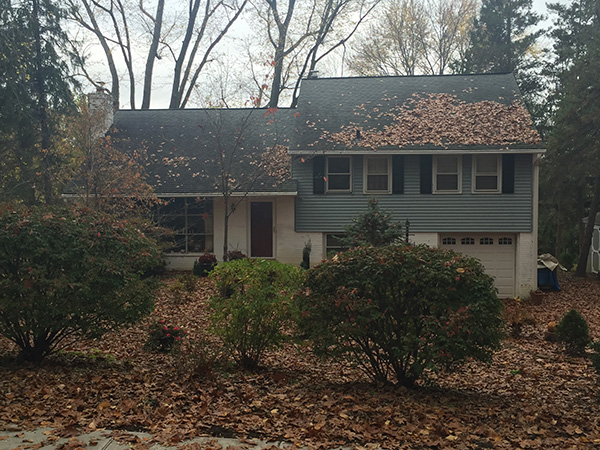 Finally, Deakins showed Kostelni around the construction zone of the new building that was still waiting for new ceiling tiles and floors. This location delivers great amenities for the Deacom employees and customers. Not only will Deacom be the only tenant in the building, but there is ample land and picnic tables for outdoor breaks and meetings, a generator to ensure optimal uptime, large cafeteria, collaborative workspaces, high-end security, and innovative décor.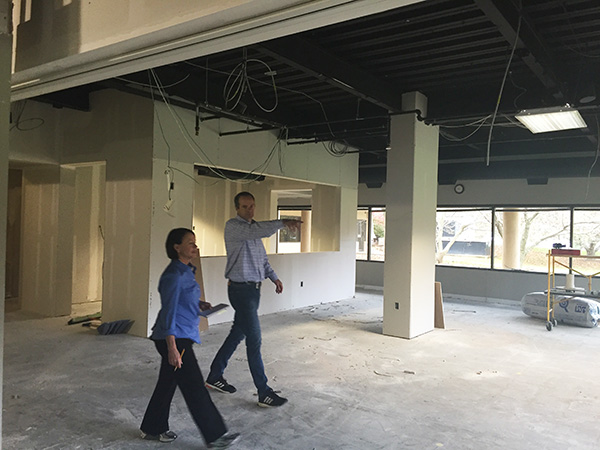 Since 2012, the company has increased its employee count by 625% and Deakins sees no signs of slowing down. In fact, this size and features of the new space will attract even more substantial customers to help exceed expectations.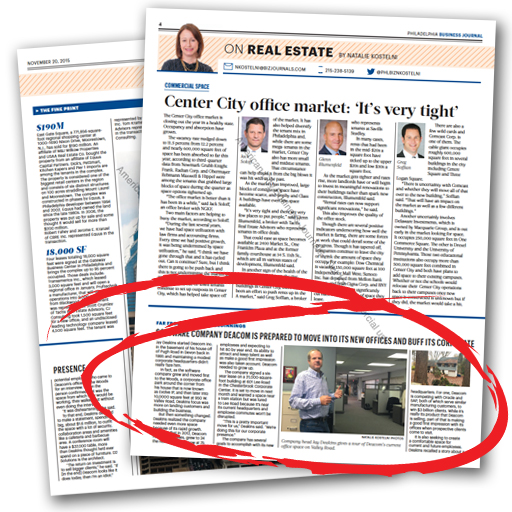 For more details, pick up the November 24th issue of Philadelphia Business Journal and flip to page 4 to see Deacom's article.