Direct Store Delivery, or DSD, is a method of delivering products from a supplier directly to a retail store, bypassing the retailer's distribution center.
Deacom DSD is a separate application that relies on a deep integration with the Deacom ERP system for syncing data, processing orders, and managing inventory. The Deacom DSD app allows suppliers to manage direct sales from their trucks to their customers, transforming their trucks into "mobile inventory locations." Operators of the mobile inventory locations, or DSD route drivers, can use the DSD app to access their orders daily. This includes actions like scheduling orders, processing orders, managing inventory, and syncing data once the route is complete. Rather than the order to cash process having to cross various department hands, the driver executes each step from start to finish.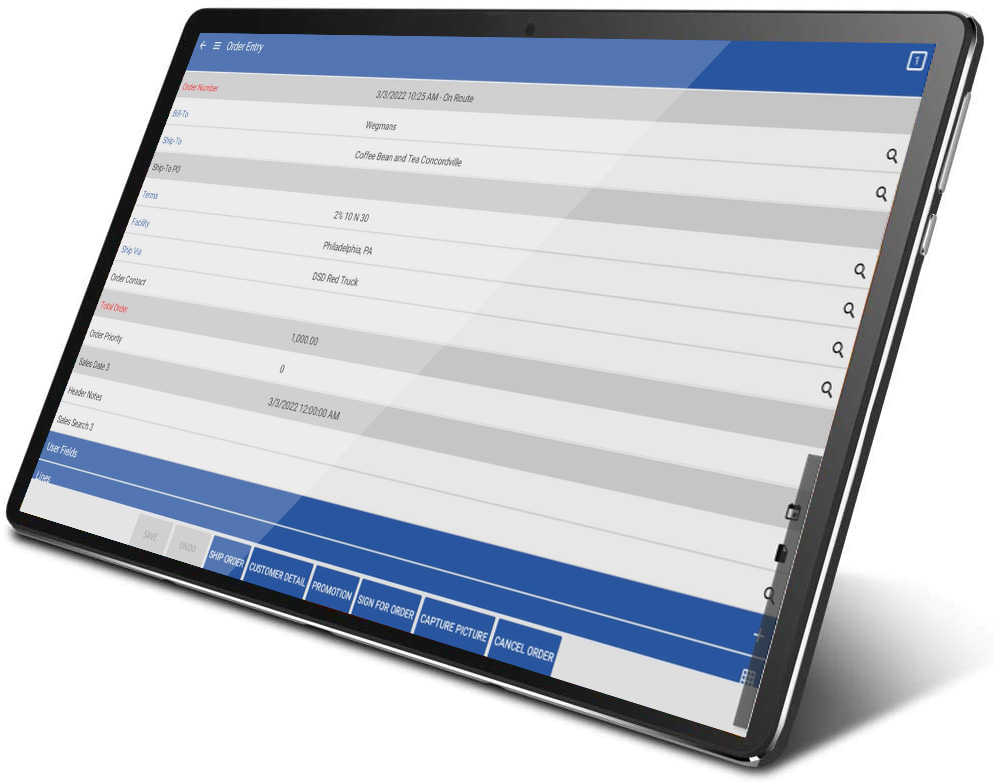 The Deacom DSD application has been in existence for several years and we are pleased to highlight some exciting new features:
Android Application
Deacom DSD is now available on Android devices. This gives companies the flexibility to select from a variety of devices, whether Android or iOS, which can result in saving thousands of dollars when purchasing tablet devices for their drivers.
Sales Order Template Sorting
Templates are now available to be sorted on the DSD application, which gives the drivers a defined route with templates that contain pertinent customer information and a list of the items that the customer typically purchases. This eliminates the step of having to enter redundant information and reduces the risk of error.
Deacom DSD Route Reporting
This allows users of the main Deacom application the ability to view what is taking place on a route. Prior to this, there was no visibility when the driver was out on the delivery route. Now, users can see what's happening on the route from the main app and look at route history to see any transactions that occurred on a route.
Route User Fields
Route user fields are especially useful when dealing with delivery of food/beverage or any product with specific cargo requirements. Federal requirements, such as temperature checks, can be captured by using these route user fields and remain with the record for the route.
Additional features also include the ability to maintain information in an offline mode, complete order fulfillment, and even create ad hoc orders on the fly.
Because the DSD app is a native component of the overall Deacom ERP solution, you can rely on that deep integration for a single source of truth. Data duplication is a thing of the past.
The Deacom DSD app offers a comprehensive view of the overall order-to-cash process. It provides the same convenience as the main system and allows users to enjoy the Deacom experience wherever and whenever they want.