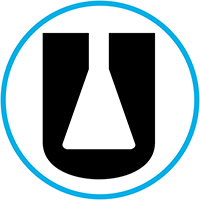 U.N.X. INCORPORATED, a manufacturer of chemicals for the laundry and institutional industries, was looking for a new ERP solution to help steer the business towards future growth. Previously, the company was leveraging an in-house system for their operations but ran into extreme complications when the software became outdated and prevented business development.
Valuable employees were wasting countless hours on manual excel data entry when their time would have been better spent focused on strategic growth and support. When evaluating new ERP solutions, the traditional ERP model of third-party bolt-ons and customizations was of great concern for U.N.X.:
"We knew we had to look at the bigger picture and carefully select a solution for our company's future, not a quick fix," said Todd Clements, IT Manager of U.N.X. INCORPORATED. "Out of all the ERP companies that we talked with, Deacom was the only one that understood our business, products, and requirements to grow the business. The solution has the ability to handle our unique sales model which includes distributors, direct customers, buy-backs, and multiple distributor contacts, to name a few. This can become very complicated to manage but DEACOM ERP streamlines the process without a 'pieced-together' model and multiple vendors."
To learn more about U.N.X. INCORPORATED's story, click here.