Media Alert –
Deacom, Inc., the developer of a comprehensive Enterprise Resource Planning (ERP) solution, has been named a 2019 FL100+ Top Software and Technology Provider by Food Logistics. This is the fourth consecutive year that the software company is included in this resource guide, which highlights software and technology providers whose products and services are critical for companies in the global food and beverage supply chain.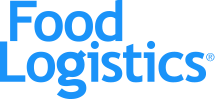 Deacom provides one of the largest set of capabilities in a single software platform built specifically for food and beverage manufacturers and distributors. With a large in-house team of developers focused on advancing the technology, Deacom adds these industry-specific features directly into the core ERP system. This strategy limits a manufacturer's dependence on 3rd party applications and customizations, boosting operational efficiency, data accuracy, and process control.
Some of the critical business challenges that Deacom solves with its single-system ERP software includes:
Strict Lot Control – All areas of the ERP system work together to create processes that enforce the use and tracking of lots that meet specified requirements. This ensures that important steps in production and quality control are never bypassed.
Traceability – With the ability to trace backward and forwards through the supply chain, manufacturers can ensure they are meeting guidelines set by the FDA and Safe Quality Food Institute. This is particularly valuable should a recall occur.
Document Generation – Important documents, like certificates of analysis, barcode labels, and bills of lading, can be automatically generated as needed.
Material Requirements Planning (MRP) – By automatically calculating demand based on sales orders, scheduled production jobs, and other indirect requirements, manual scheduling can be eliminated.
Costing Changes – Tracking standard, last, and average costing during the formulation process allows food manufacturers to react faster to cost changes.
EDI – Using a highly flexible and configurable set of tools, DEACOM users can maximize the value of implementing EDI transactions.
"Whether you're using sensors to monitor critical temperatures for perishables or a WMS to manage inventory flows in your warehouse, software and technology are playing a vital role in the food and beverage industry," remarks John R. Yuva, editor for Food Logistics and its sister publication, Supply & Demand Chain Executive. "The transparency and safety of the digital global food supply chain would not exist without innovations in software and technology. Our FL100+ recipients help drive supply chain compliance and regulatory changes that benefit everyone from the farmer to the food processor to the consumer."
The full list of this year's 2019 FL100+ Top Software and Technology Providers is published in the November/December issue of Food Logistics, as well as online at www.foodlogistics.com.
For more information about Deacom, visit deacom.com or call 1-877-4-DEACOM.
###
About Deacom, Inc.
Deacom, Inc. is the producer of DEACOM ERP, a comprehensive ERP platform with the industry's largest functional foundation. As the artisans of ERP software, Deacom builds functionality that specifically resolves the complex challenges of manufacturers and distributors. With a focus on constantly evolving the software, critical business functionality is developed by Deacom into the core platform. This provides a unique opportunity for customers to increase operational efficiency and decrease the total costs of ERP ownership. To learn more, visit deacom.com, follow on Twitter or call 1-877-4-DEACOM.