Press Release – Technology Evaluation Centers ranks Deacom's ERP platform at or near 100% across six categories, underscoring its performance against competitors.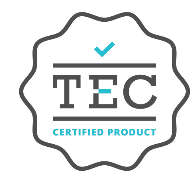 Deacom, Inc., the developer of a comprehensive Enterprise Resource Planning (ERP) solution, has successfully completed the Technology Evaluation Centers (TEC) Certification program. The analysis conducted by TEC found that the Deacom ERP platform exceeds industry functionality averages, scoring at or near 100% across all aspects within Process Manufacturing Management, Inventory Management, Purchasing Management, Quality Management, Sales Management, and Financials.
TEC also took note of Deacom's continuing goal to include all the modules required by a process manufacturer into the core product and natively providing numerous differentiators, including a product configurator, electronic data interchange (EDI), quality control, and warehousing.
"We are honored to be certified by TEC," said Scott Deakins, COO of Deacom. "At Deacom, we have always strived to continuously innovate and evolve our business to meet the growing needs of our customers. It is that very drive to build functionality that specifically resolves the complex challenges of manufacturers and distributors that has enabled Deacom to increase operational efficiency and decrease the total costs of ERP ownership. This certification is a strong reminder of the goals we have met as we push even harder to go above and beyond client needs and expectations."
As the leading impartial advisory firm, TEC helps businesses select the best software solution for their needs by providing a wealth of data-driven resources, product comparison tools, and agnostic consulting services. TEC Certification Reports provide detailed analysis of leading software solutions that have successfully completed TEC's Certification Program. In its report, TEC highlights six reasons why Deacom stands apart from the competition:
Fit and Finish: The Deacom ERP user experience starts with a personalized home screen that can be easily configured to support a user's unique daily work activities in the system. Each home screen can be saved and shared with the team or entire company.
Layout and Ease of Use: The entire system has been built with consistency in mind, helping to make the system easy to use and navigate from a single login.
Support of Processes: Deacom natively supports the complexities needed by process manufacturers, empowering businesses to overcome even the most subtle of manufacturing issues.
Extended Functionality Footprint: Beyond its core capabilities, Deacom ERP delivers tools to further extend the value of its solution to customers, including an EDI translator, a product configurator, a point of sale (POS) system, an e-commerce site, a maintenance and repair management tool, mobile apps, and a direct store delivery (DSD) application.
Technical Architecture: Deacom's modern technology stack drives scalability, system performance, and security.
Ease of Implementation—Predictable Pricing: Understanding that an ERP implementation is a significant investment, businesses that implement Deacom have full pricing transparency going into the project. Deacom's predictable price provides full visibility into what the total cost of ownership will be and allows you to plan for the growth of your business.
"Deacom's ERP system is packed with features and functions that make it a complete solution that is purpose-built for manufacturers and distributors in the process manufacturing industries," said Ted Rohm, Senior ERP Analyst at TEC. "The single, integrated solution is built on a modern architecture stack, which enables it to participate in the latest tools and technologies sweeping the industry. Deacom is one of the only players in the market that delivers a production solution for a fixed price, guaranteed. These are the key reasons why Deacom has been able to thrive as an independent solution provider for more than 25 years."
To see the full TEC Certification Report, click here.
About Deacom, Inc.
Deacom, Inc. is the producer of DEACOM ERP, a comprehensive ERP platform with the industry's largest functional foundation. As the artisans of ERP software, Deacom builds functionality that specifically resolves the complex challenges of manufacturers and distributors in the simplest way possible. With a focus on constantly evolving the software, critical business functionality is developed by Deacom into the core platform. This provides a unique opportunity for customers to increase operational efficiency and decrease the total costs of ERP ownership. Deacom, Inc. is headquartered in Chesterbrook, PA (USA) with an office in Denver, CO (USA) and Frankfurt, Germany. To learn more, visit deacom.com, follow on Twitter or call 1-877-4-DEACOM.
About Technology Evaluation Centers (TEC)
Technology Evaluation Centers (TEC) is the world's leading provider of software selection resources, services, and research materials, helping organizations evaluate and select the best enterprise software for their needs. With its advanced decision-making process and software selection experts, TEC reduces the time, cost, and risk associated with enterprise software selection.
Over 3.5 million subscribers leverage TEC's extensive research and detailed information on more than 1,000 leading software solutions across all major application areas. TEC is recognized as an industry-leading software selection advisory firm offering resources and services both online and onsite. For more information, please visit www.technologyevaluation.com.