In the past year, the Deacom team has grown 232% with a plan to add 50 in 2016 alone. Maintaining the company's strong and consistent corporate culture while scaling the business is no easy task. Deacom HR Director, Carol Martin, has played a significant role in ensuring that the vision for the "Deacom of the Future" is never lost as we continue to expand tremendously.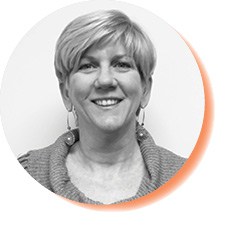 Since joining the company in 2010, Carol has shaped Deacom's HR policies and procedures. Some examples of how she has helped to drive innovation, improve efficiencies, and streamline processes include implementing: web-based HRIS tools, strong benefits programs, regular employee satisfaction surveys, a top-notch new hire training, and mentor program.
Philadelphia's SmartCEO has recently recognized her dedication to the Deacom team and hard work as one of the top HR leaders in the Philadelphia area. Tonight, Carol will formally accept the Executive Management Award in the HR Director category.
"Carol has created a strong onboarding process and management strategy to ensure that all new hires are able to quickly get brought up to speed and fully understand the business. Her energy and enthusiasm is contagious around the office and I truly believe her contributions play a significant role in Deacom's success in recent years and in many years to come."

– Jay Deakins, Founder and CEO of Deacom.
To see the full article about Carol's accomplishment, click here.