Earlier this year, we announced the launch of the official Deacom Foundation which helps provide funding for charitable organizations that have a significant meaning to our Artisans. With the first six months under our belt, we are excited to announce that a total of $31,100 have been donated to 13 organizations of which our team members are personally invested in.
Here are some of the organizations that have received funding from the Deacom Foundation thus far and why these groups are so important to our Artisans: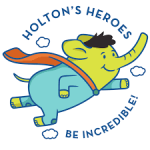 "Holton's Heroes is a non-profit organization that works to create awareness of pediatric brain injuries and help further the efforts of the medical community to help these children live their lives. On May 19th, 2014 my then 7-year-old son, Chase, suffered a massive stroke. Unfortunately, pediatric stroke is not well known, and he was not diagnosed until the next day. He underwent a procedure to remove a portion of his skull to help with the swelling and spent three months at Children's Hospital of Pennsylvania in their rehabilitation facility. Shortly after, our best friend's nephew was found unconscious, not breathing, and was ultimately revived. Although his life was spared, the fall that caused this left him with a traumatic brain injury. His name is Holton, and he is the reason that Holton's Heroes exists. We truly believe that spreading awareness of Pediatric Stroke and TBI (Traumatic Brain Injury) will help to save children from this in the future with greater education and proper diagnosis by all especially including EMTs and medical professionals. Holton's Heroes is an incredible organization that helps those affected with financial and hands-on support to try to make the lives of both the affected and their families better." Jordan Schweiger, Lead ERP Product Specialist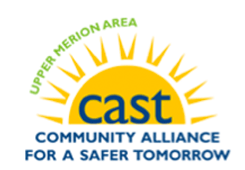 "CAST (The Community Alliance for a Safer Tomorrow) is a group of school and community partners that work together to create a healthy, safe, drug-free community. The students who join CAST pledge to help make the middle school drug, alcohol, and bully-free. The program is important to me because the growing number of youth that are affected by drugs and alcohol is growing and the drugs from the past are nothing compared to the drugs of today. The CAST provides an outlet for youth to gain an understanding of drugs, their effects, and long-term problems. It also allows youth that are under pressure to do drugs, to have a "safe" outlet with daily and afterschool programs." – Angela Michael, Administrative Assistant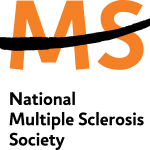 "The National Multiple Sclerosis Society is an organization that funds research to develop effective treatments for those affected by MS and continues to work toward finding a cure for the disease. The Society also provides education and resources to help people with MS as well as their families. The organization and their mission are important to me because this is a disease that directly affects a member of my immediate family." – Nina Zecca, Business Development Representative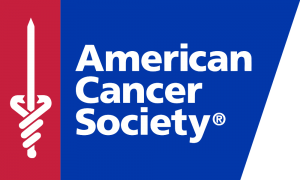 "The American Cancer Society is a nationwide organization that dedicates themselves to eliminating cancer as a major health problem. Their mission is to "save lives, celebrate lives, and lead the fight for a world without cancer." I have been involved in this organization for the last decade, volunteering at the annual Relay for Life event and fundraising all year long. Like many families that I have met over the years, my family has been ravaged by cancer. Taking aunts, uncles, grandparents, and close friends, cancer has been very present for many years. Everyone that I have encountered through my involvement with the American Cancer Society has the same goal and does their part to try and help in any way they can." – Matt Bergey, Human Resources Manager
"CREATE (Culture, Respect, Empathy, Appreciation, Tolerance, Education) is a student action group. Their mission is to promote a more tolerant and accepting community for all learners.  One of CREATE's primary goals is to cultivate an environment where students comfortably express their concerns, ideas, and feelings, as well as to facilitate healthy relationships among students, staff, and community members. CREATE is very important to me because our goal is to train the younger generation to be leaders that understand differences within each other and to be the forerunners to have open arms and be accepting of all people regardless of race, religion, etc. We CREATE a bridge so all people can be as one "together."  We also build up youth character and confidence by allowing them to participate in programs to voice their cultures and beliefs like open mic events, cultural events, Martin Luther King, etc." – Angela Michael, Administrative Assistant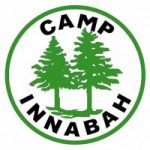 "Innabah Camp and Retreat Center is a Christian summer camp experience for everyone from young children and teenagers to adults with special needs. The goal is to provide a fun camp experience with all the activities for all, without exclusion. Innabah means so much to me because I grew up going there for 11 years and it helped shaped me into the person I am today." – Peter McIlwee, Lead Application Developer 

"I've known about Handi-Crafters for over twenty years. My family has been devoted to the organization in support of my wife's' Aunt with Down Syndrome and her career at Handi-Crafters. Having a job, learning skills, being around people and having friends was something that she benefitted from in her adult years. If she didn't have Handi-Crafters she would have been isolated at home and her family's life would have also been vastly confined. As a family, we understand that commitment and we are very proud of Handi-Crafters and its long-serving mission supporting and empowering extraordinary individuals through their work.
Furthermore, I think Handi-Crafters is an asset to the wonderful people that work there.  The organization has been serving the employment needs of people with disabilities and special challenges for almost 60 years.  The organization is unique because it's a non-profit but also runs an impressive production company on-site. It is pretty amazing to see the work they accomplish and deadlines they meet in packaging and assembly for their customers who outsource to Handi-Crafters. The work provides the employment and skill development for the workforce of over 400 people.  Handi-Crafters has great people that work there, it is a positive environment and an encouraging environment and helps the client-workers to meet their fullest potential and their independence." – Stephen Pierson, Solutions Architect
And this is just the beginning. With new applications coming in weekly, Deacom is proud to continue supporting our employees and the organizations that mean the most to them.