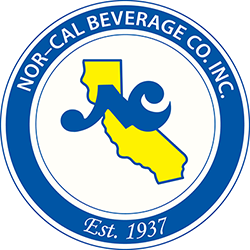 It's not uncommon for businesses to find themselves stuck in an ERP mess. Managing an increasing number of software in addition to various workarounds just to get through the day may be "fine" for today, but what about tomorrow?

Nor-Cal Beverage Co. Inc., the largest co-packer of teas, ades, chilled juices, waters, and energy drinks, was living this life until they reached their breaking point. Managing both their packing and equipment maintenance businesses within 25 disparate systems, data entry points, and interfaces, was beginning to hinder the company's ability to grow efficiently and accurately plan for the future.
"Without a core solution acting as one, cohesive ERP system, we are forced to implement various workarounds, manual steps, and duplicate work which all directly affect how business decisions are made," said Cynthia Simmons, IT Manager for Nor-Cal.
The team's past, negative experiences with a bolt-on and customized ERP model has left them in search of another option. It didn't take long until they determined that DEACOM ERP was the only provider that could deliver what they needed. Developed on a single-system foundation, Deacom's solution eliminates customizations and ensures that all business functionalities can live under the same, single set of code.
Now, for example, accounting can gather data from the equipment service workers surrounding mobile inventory and on-site payments while also accessing information from the WMS and CRM. Details collected from all of these sources within the same technology will then allow for more accurate reporting and forecasting of the two business entities.
"Our team is looking forward to simplifying daily operations and working with a more efficient set of processes that can be utilized through the entire company," continued Simmons.