Specialty pharmaceutical company, Nexgen Pharma, has been experiencing exponential growth over the past few years but it didn't take long for them to realize that their ERP wasn't encouraging their development. A change needed to be made.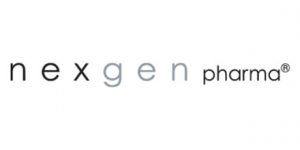 "As our business continues to grow – both by acquisitions and organically – technology will play an important role in upholding our strong market position," said Mark Nishi, CFO of Nexgen Pharma.
With the need for state-of-the-art technology driving their ERP selection, Nexgen was focused on finding something that was nimble enough to not only help with existing operations but also support development goals.
"With DEACOM ERP, we will be able to introduce some of the newest technology advancements throughout our business," continued Nishi.
Deacom's development philosophy stands out in the industry. Following the Kaizen approach to business, DEACOM's software is continuously improving to evolve with changes in customer, regulation, and consumer demands.
Since the entire ERP solution is built within a centralized environment, improvements can be made quickly and without disruption to operations. In fact, Deacom releases new enhancements to the system nearly every two weeks ensuring all customers have access to the newest technology.
"Deacom's technology and methodology will pave the road for Nexgen's growth and enable us to scale our business well into the future," continued Nishi.
Welcome to the Deacom Community, Nexgen Pharma!
To find out more about how Deacom can advance pharmaceutical manufacturing businesses, click here.